Follow us for more 
When it comes to cars and their accessories we go all out to spend for our toys. These are like babies to us, we ensure to taking good care of them. Most people can't spend an hour without their beloved toys.
We colour them with our favourite colours that will make us happy when we are on the road. Not to mention the sound systems which we fit on there are outstanding and incredibly gigantic. No one would cruse around with a quiet sound, no bass or amplifier intact. The sound that comes from these speakers can be heard from miles away, which many loved as they bring attention to them. A lady went for shopping and came to her came with a shopping trolley filled with groceries. As she opened the boot of a car to load her groceries into the car, she was shocked to see speakers filled the whole boot. There was no space to load her stuff and she had to put them on the seat as this was the only option.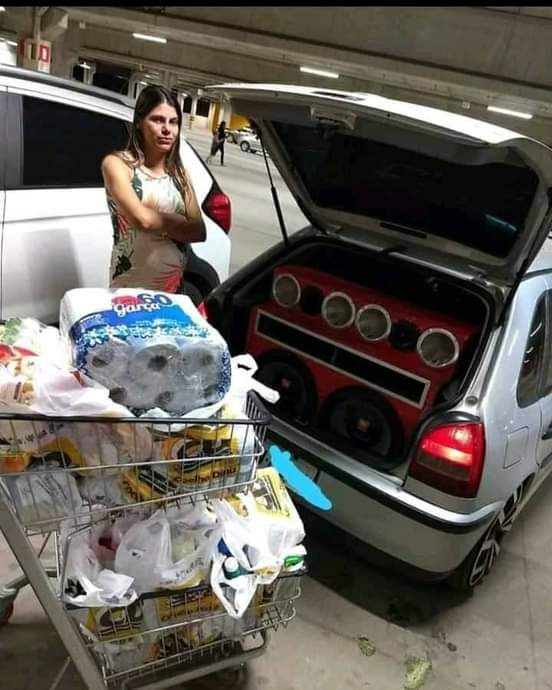 She went on social media to share her experiences with others, Facebook users replied with their similar experiences, and she laughed at them of course. Let's see their replies on the screenshots below.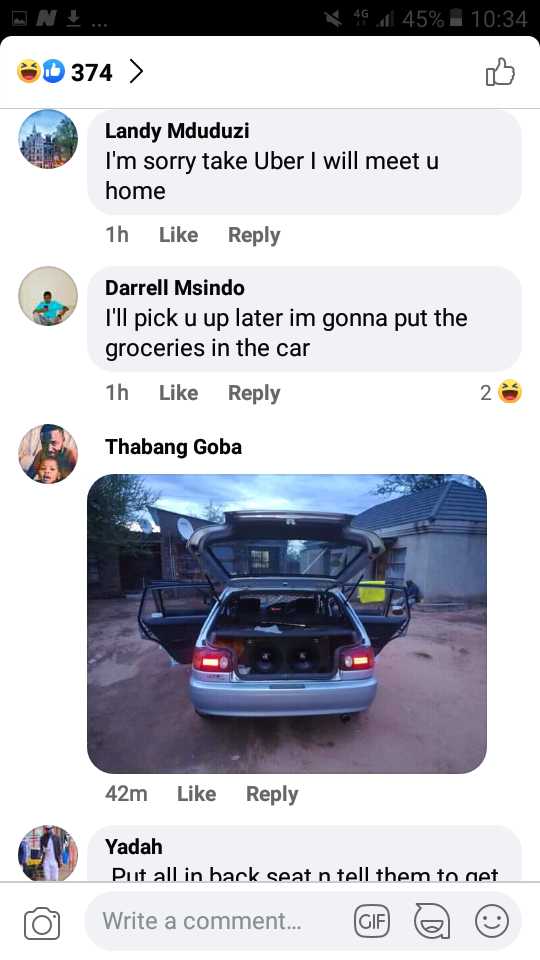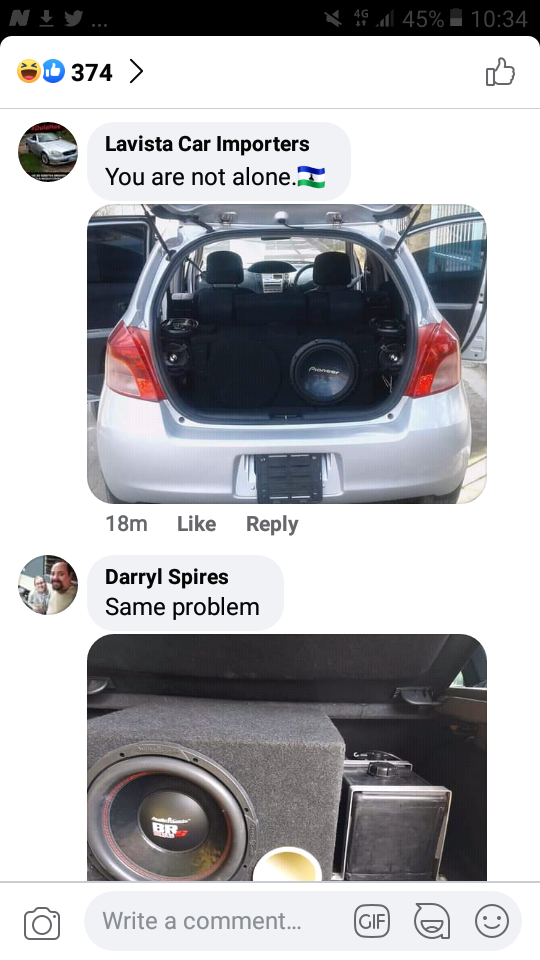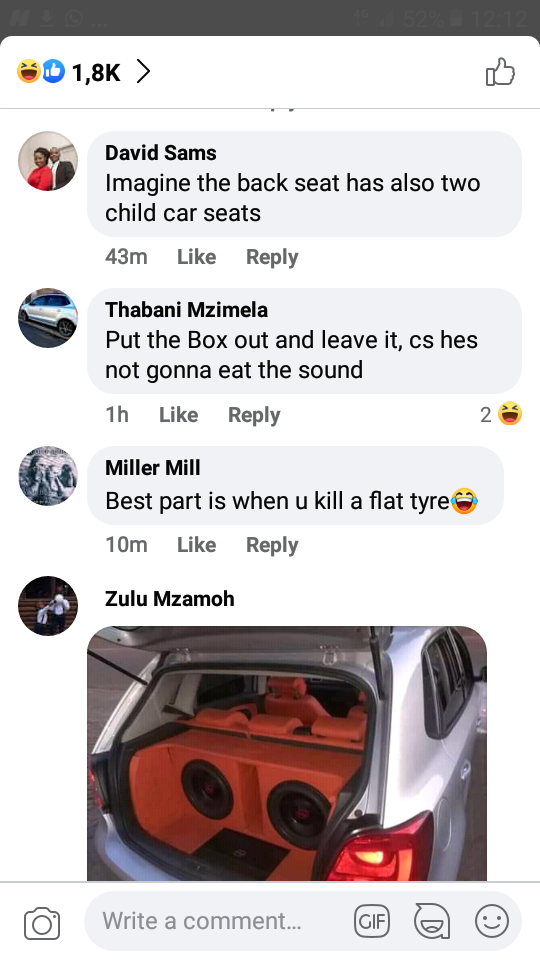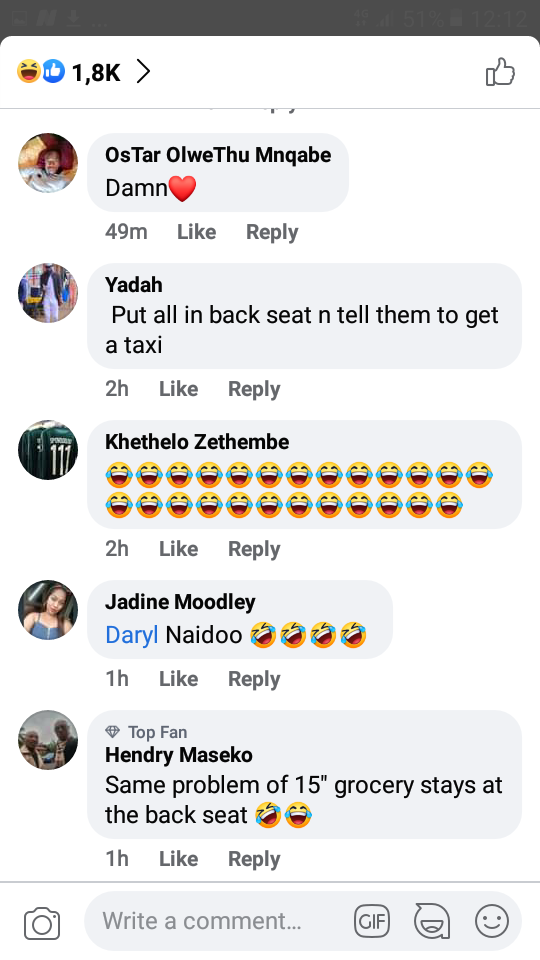 No matter what you upgrade on your car, always leave enough space for emergencies.
Share with us your experiences with us in the comment section below. Like and share this story with friends.
Source: https://www.facebook.com/195785787579921/posts/1037572190067939/
Content created and supplied by: INFO-NEWS (via Opera News )