The new Polo GTI is meant to be more like a Golf than ever - so is it?
By Matt Bird / Sunday, June 17, 2018 / 94 comments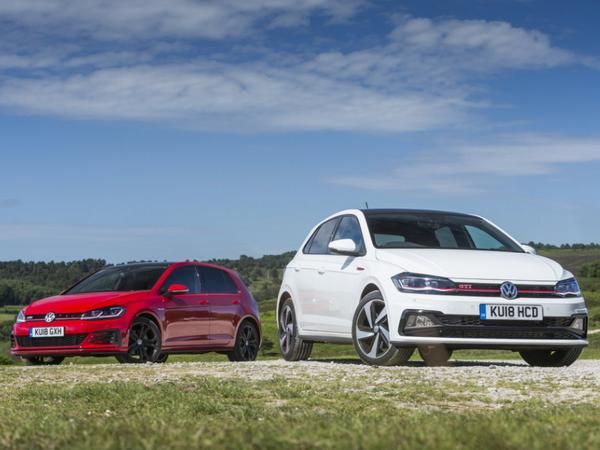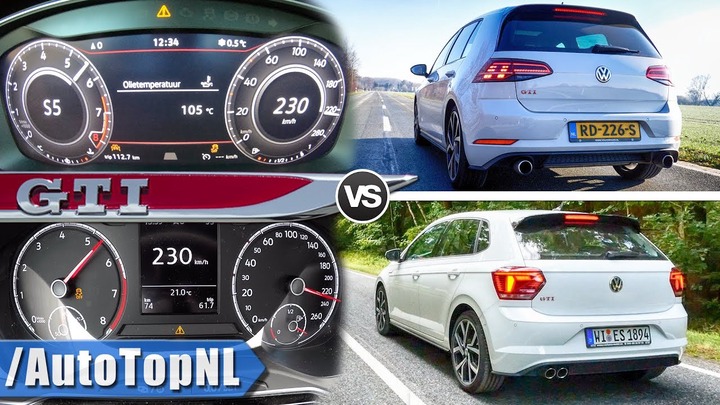 The comment was fourth on our Polo GTI drive, only just after the one about the Golf R (because what's a VW thread without mentioning a Golf R?). PHer 'Martin_Hx' asked, very simply and very directly, "The new Polo GTI is a Golf GTI then?" Of course the tongue was in cheek ever so slightly, but the logic impeccable: same platform architecture, same engine, similar kerbweights...
Therefore it was the test that made the most sense with Polo GTIs now in the UK. Actually, scratch that; the test that made the most sense was with a Renault Sport Clio (being five-door and automatic as well, plus facing a lot of stick from people who haven't driven it), but Renault didn't have one. And what else do you choose? The Fiesta ST isn't here yet, the 208 GTI is about to go off sale and the Yaris GRMN is much more raw. A Mini Cooper S perhaps? Potentially, though we know they tend to get very expensive. So yes, the question to answer is simple, and very similar to Martin's original query: is the Polo GTI actually just a Golf GTI on the cheap?
The smaller GTI enters this comparison off a favourable first drive towards the end of 2017, the car apparently delivering - at last - a decent fast Polo that many have waited so long for. Moreover, the real world - i.e. the one away from carefully selected launch routes and private tracks - is typically where fast VWs do so well. Because, let's be honest here, the benefits of a ruthlessly focused chassis set up are less crucial on the A22 than a responsive powertrain and stylish interior.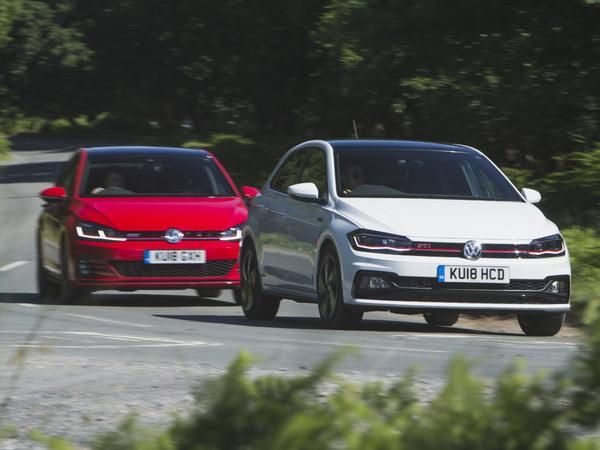 On first impressions then, the Polo does an unerringly good job of Golf emulation. Perhaps even better than, in fact, thanks to its newer interior. It's as refined, plush and agreeable as you would hope for in a small VW, and surely as good as this segment gets for ambience (Mini included).
Is it fun? Well it is, and it isn't. In isolation (say, on a test drive) the Polo GTI is impressive, swift, composed and positive. There's good grip, some finesse in the optional 'Sport Select' dampers (adjustable but not adaptive, being passive with a valve the driver controls for different settings) and a typically very good VW driving position. Trouble is, since that drive in December there's been the opportunity to spend extended periods of time in our Mini Works 210 and 208 GTI long-termers, plus a Fiesta ST first drive. They all reveal weaknesses in the Polo, chiefly regarding entertainment: the VW lacks the Mini's agility, the Peugeot's focus or the Fiesta's engaging powertrain. Don't forget these cars are all more grown up than they've ever been, too, for those suggesting the Polo offers maturity you can't find elsewhere.
That's not what we're here to find out though; rather it's whether the Polo offers a cut-price VW GTI experience, and there seems little reason to doubt that before the larger Polo arrives. Sorry, Golf. The EA888 2.0-litre turbo delivers its spread of torque as easily and effortlessly as ever, the speed sensitive power steering is well geared and accurate, the whole car set up to allow the driver to cover ground quickly and effectively. Even more spookily, it works best up to a point at about eight tenths, just like the other GTI, after which traction issues become a bit ugly and the previously flawless dynamic facade becomes a little perturbed.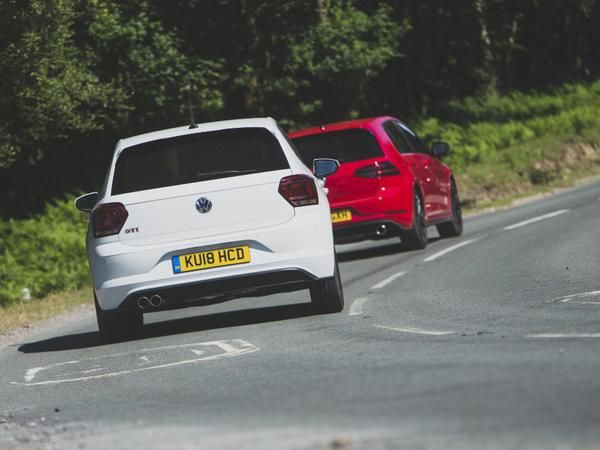 It's a thoroughly decent little hot hatch, the Polo GTI, as accomplished and desirable as the majority of likely buyers will need it to be, but it's crying out for just a bit of edge. The manual should help that, this DSG car changing up in all modes before the red paint even starts. VW's VAQ system should help quell those traction issues, and a more responsive front axle for the start of the corner wouldn't go amiss either, and benefit the sense of eagerness
Content created and supplied by: [email protected] (via Opera News )